ALLYSON KUKEL (YOGA, MINDFULNESS & COACHING)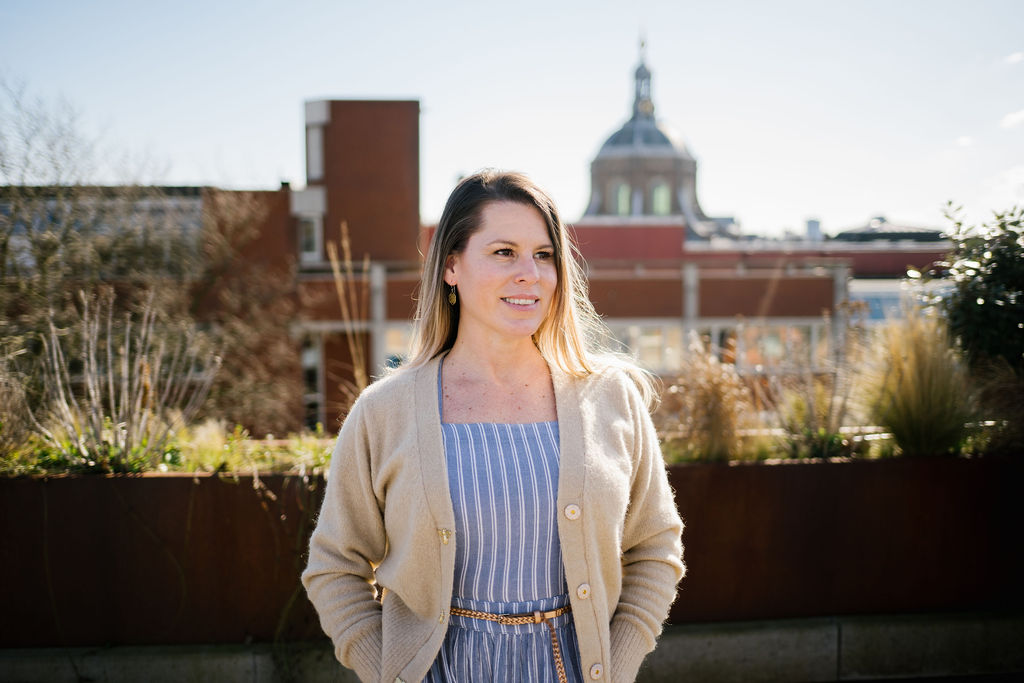 I am Allyson Kukel the Founder of Rooted in Calm, where I help my clients cultivate a life or work environment they are proud of, that is in sync with their values and is of course Rooted in Calm. Through my journey, I realized how important it was to create a quiet space of calm, for reflection and where I learned to be present. This is my root, my profound appreciation for the present allows me to live consciously in a way that is authentically me. This is precisely what I help my clients achieve through simple strategies that give way to consciousness, helping them to reduce stress, make space for themselves and create a life they love.
I am a Yoga Alliance certified yoga instructor. My yoga journey began during a long cold winter twelve years ago in Montreal, the yoga was hot and I was cold. For a time I oscillated between stringent dedication and mediocre dabbling, then the desire to strengthen my self-practice led me to teacher training. I had no idea the profound effect it would have on me, igniting a deep-seated passion.
I love the simplicity of yoga.
Yoga in the form of mindful movement has been the perfect addition to Rooted in Calm, where I help my clients claim time for themselves, creating space to get calm, so they can get clear on what they truly want. Movement and meditation are two important ways that support their journey to calm so they can create a life that is truly theirs.
I believe that calm is a superpower.
I hold a Bachelor in Administration from the University of Lincoln, am a certified NLP Master Practitioner, Emotional Intelligence, and Motivational Coach, EMCC certified, and I am a Member of the Royal Aeronautical Society. I grew up in California and have lived in several countries across three continents, working with a large swath of the world, now residing in the Leiden. I am often asked how I came to live here. I always answer the scenic route. I am adventurous, curious, and passionate about humanity and the climate.