ROY KAMIENCHIK (PSYCHOLOOG)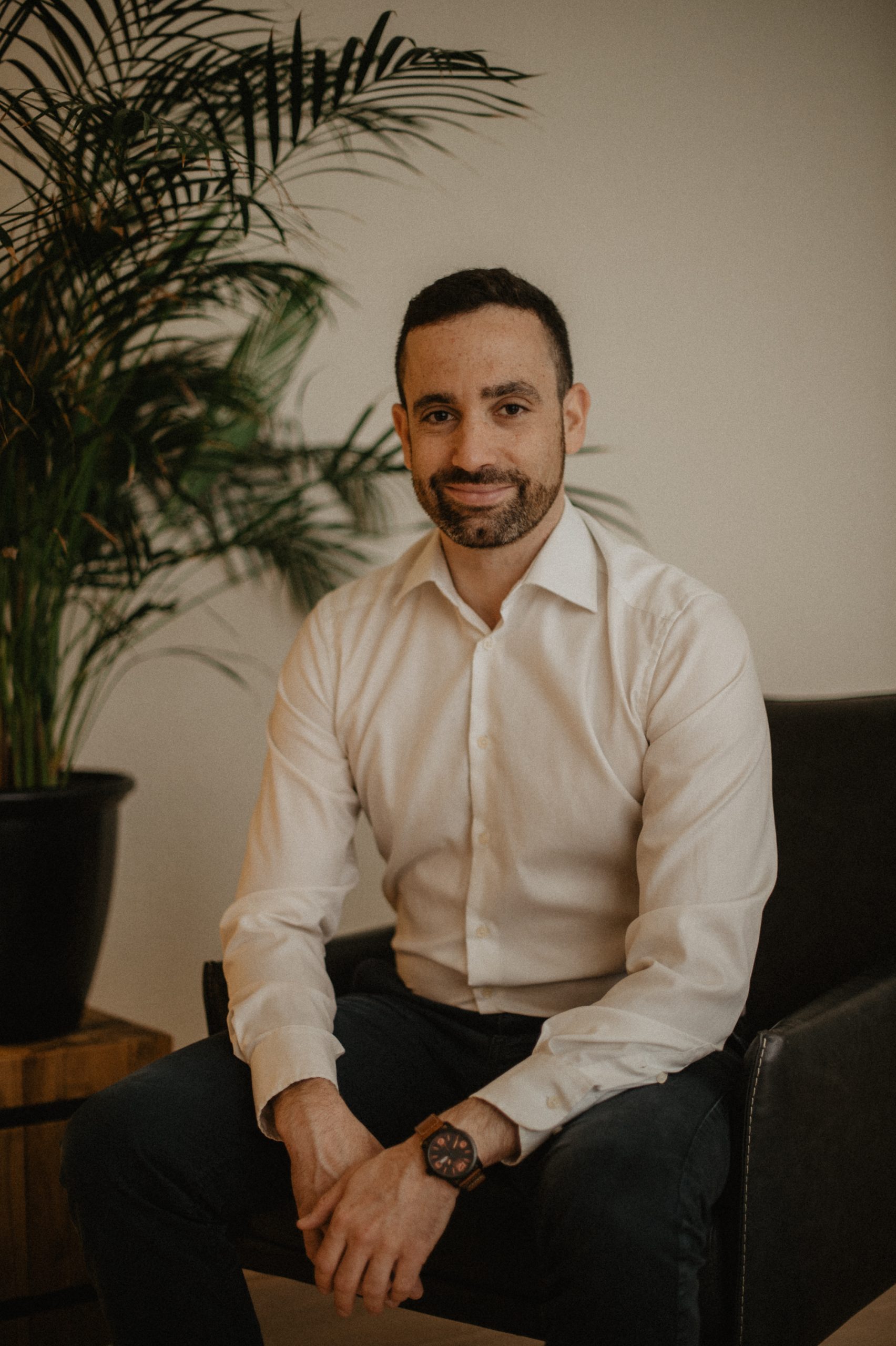 Mijn naam is Roy en ik ben een NIP psycholoog. Ik heb zowel een master in klinische -als sociale en organisatie psychologie. Ik geef individuele therapie aan volwassenen en gebruik een integratieve aanpak met focus op cognitieve-gedrag interventies, Acceptance Commitment Therapy (ACT), schematherapie en psychodynamische methoden.
Ik ben in Israël geboren en getogen. Daar heb ik mijn bachelorsdiploma in psychologie en film studies behaald en mijn eerste masters diploma in sociale en organisatie psychologie. Daarna ben ik naar Nederland verhuisd waar ik de master studie in klinische psychologie heb afgerond. Ik heb ervaring opgedaan bij verschillende klinische instellingen en praktijken in zowel Israël als Nederland. Naast mijn klinische werk heb ik tevens als organisatie psycholoog gewerkt bij een aantal consultbedrijven, meestal met een focus op ngo's.
Ik geef therapie in het Engels, Nederlands, en Hebreeuws. Mijn service is vergoed door bepaalde verzekeraars; neem aub contact met mij op en dan zal ik graag nader toelichting geven.
My name is Roy and I have a master's degree in both clinical as well as social-organizational psychology. I provide individual therapy for adults. Based on my education and trainings I use an integrative approach with a focus on cognitive-behavioral interventions, Acceptance Commitment Therapy (ACT), Schema-Therapy and psychodynamic methods.
I grew up in Israel where I completed my bachelor's degree in psychology and film studies, and my first master's degree in social-organizational psychology. I moved to the Netherlands where I completed a master's degree in clinical psychology at Leiden University. I have attained significant experience in a variety of clinical settings both in Israel and the Netherlands. Alongside my clinical work, I have worked for several consultancy firms as an organizational psychologist, mostly focusing on NGO's.
I offer treatment in English, Dutch, and Hebrew.
I am a registered psychologist at the Ministry of Health in Israel and in the Netherlands I am a registered NIP psychologist (Nederlandse Instituut van Psychologen). My services are reimbursed by several insurers. Contact me and I will be glad to provide further information.
More about my style and approach:
As a therapist I do my best to create a warm and safe environment. The therapy sessions becomes a unique, and personalized space. In this space I do my best for you to feel understood, validated and be able to bring your own unique outlooks and terminology in the process of healing, coping with hardships and growing.
I aspire to assist the people I see to gain better awareness and deeper insights into their hardships, suffering, patterns of behavior and thinking. I take an integrative approach inspired by both my ongoing process of education and experience in the field as well as by my passions: art, philosophy, music, dancing, cinema, photography, nature and the meaningful connections with the people in my life.
My approach is also integrative in the sense that it is collaborative. Namely, I strive to help my clients bring their own passions, ideals an inner world terminology in the therapy, and in doing so having the agency in leading their process of growth.
I believe that therapy extends beyond the therapy session, which means that I would do my best to remain present and available for you in between our sessions in moments where extra support, guidance and reassurance are needed.
I wish you a fruitful and meaningful process of therapy.