(VAKTHERAPEUT EN RE-INTEGRATIECOACH)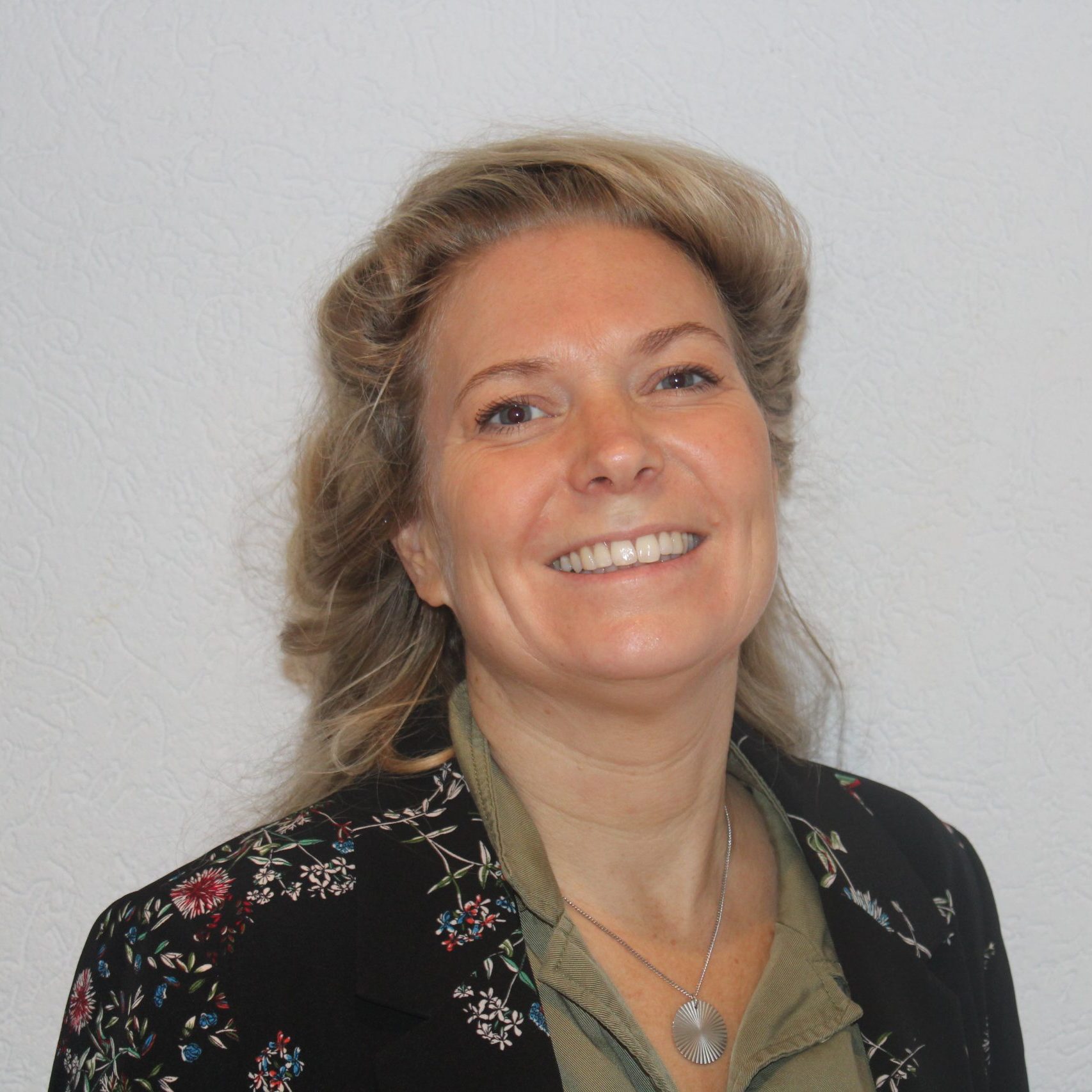 Mijn specialisaties zijn:
Werk-privébalans

Loopbaancoaching
Stressmanagement

Burn-out en bore-out

Trauma

Aanhoudende Lichamelijke Klachten (ALK)

Ik begeleid mensen die dreigen uit te vallen op hun werk, of die al zijn uitgevallen. Daarnaast ondersteun ik mensen die zich in een tweedespoortraject bevinden. Sommigen kiezen er zelf voor om een ander loopbaanpad in te slaan, terwijl anderen worden gedwongen vanwege hun (lichamelijke) klachten. Samen gaan we op ontdekkingstocht naar nieuwe mogelijkheden, op zoek naar wat het beste aansluit bij wat goed voelt en bij jou past.
Ik maak graag gebruik van creatieve werkvormen, zodat we niet alleen het denken, maar ook het lichaam actief betrekken. Het lichaam biedt vaak verrassende oplossingen en inzichten. In mijn benadering sta jij centraal, omdat ik geloof dat ieder mens de antwoorden op zijn (levens)vragen al in zich heeft. Niet ik als therapeut/coach weet wat het antwoord is, ik bied alleen mijn volledige aandacht, empathie en stem mijn werkvormen af op de persoon tegenover mij.
Werkvormen die ik inzet komen uit:
Vaktherapie: drama en beeldende werkvormen

Bezielend loopbaancoaching

'Koersonderzoek' methode Hoogendijk

Acceptance and Commitment Therapy (ACT)

Mindfulness-Based Treatment (MBT)

Voice Dialogue

Transactionele Analyse (TA)

Single Session Therapy (SST)
Ik werk met flexibele afspraken. Voor sommigen kan één afspraak al voldoende zijn om zelf verder te komen, terwijl anderen baat hebben bij meerdere sessies. Tijdens ons eerste gesprek verkennen we jouw vraag of klacht om de beste aanpak te bepalen.
Mijn sessie kan ik aanbieden in het Nederlands en Engels. Vergoeding is mogelijk via de aanvullende verzekering, zie: https://www.zorgwijzer.nl/vergoeding/vaktherapie. Ook kan een werkgever vaak bijdragen aan een vergoeding. Ga hierover in gesprek met je werkgever.
Art Therapist and Reintegration Coach
My areas of expertise include:
Work-life balance

Career coaching
Stress management

Burnout and bore out

Trauma

Persistent Physical symptoms (PPS)

My specialization lies in guiding and treating individuals who face the risk of workforce departure or who have already made that transition. I also offer support to those undergoing second-track (tweede spoor) reintegration processes. Some individuals opt to explore new career paths voluntarily, while others are compelled to do so due to (physical) health challenges. Together, we embark on a journey of exploration to uncover new possibilities, searching for what aligns best with what feels right and is the best fit for you.
I use art techniques and methods to actively engage both the mind and the body. The body often provides surprising solutions and insights. In my approach, you are at the center because I believe that every individual already holds the answers to their life's questions within themselves. As a therapist and coach, I don't possess the answers; I simply offer my full attention, empathy, and tailor my methods to the person in front of me.
The methods I use are drawn from:
Creative therapy: drama and art methods

Career coaching

The 'Koersonderzoek' method by Hoogendijk

Acceptance and Commitment Therapy (ACT)

Mindfulness-Based Treatment (MBT)

Voice Dialogue

Transactional Analysis (TA)

Single Session Therapy (SST)
Flexible appointment scheduling is part of my approach. For some, a single session may provide the necessary guidance for independent progress, while others may find greater benefit in multiple sessions. In our first meeting, we delve into your specific questions and concerns to establish the most effective approach.
My sessions are available in Dutch and English.